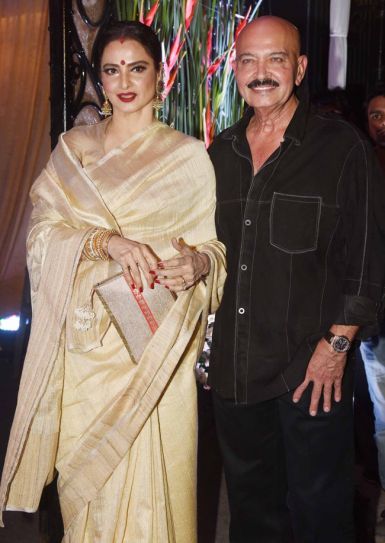 Rakesh Roshan
I remember the first time I was told that I would be working with Rekha, I wasnt very sure if Rekha would agree to work with me. We entered films at around the same time. Maybe Rekha came in two years before I debuted in 1971, But She was at the peak of her career, a brilliant actress! And I, on the other hand, was a newcomer with no success stories to my name.
So when Hrishikesh Mukherjee told me that he wished to cast me for Khubsoorat, and told me that Rekha would be my co-star, I told him I wasnt so sure that she would agree to act with me. When she did, I thanked her because the film was good for my career. It won me a lot of respect.To my surprise, she wasnt anything like what I had imaged her to be . We began with a very warm Hello! and that was that.
Eventually, we did a few films together - Khubsoorat, Madhuri, Aakraman - and we became good friends by the end of it all and always found her a wonderful co-star, and very simple at heart.


Then I decided to turn director with Khoon Bhari Maang. I narrated the story to Rekha, and told her that only if she agreed to play the part would I go ahead and write the script. She agreed, and Khoon Bhari Maang just couldnt have been made without her.

Of course, there was no looking back. But then came Koi Mil Gaya. I wanted Rekha to play Hrithiks mother in the film. But I didnt know how to approach her for it. Just maybe the role wouldve been too miniscule for her. So I tried to tactfully handle it. I told her I had a script, and I wished to share it with her. Once she read the script, before I could say anything, she promptly said, No one but I shall play Hrithiks mother. I heaved a sigh of relief.

Then, of course, I boldly approached her to play grandmother in Krrish. And Rekha laughed, Youre making me older and older! Rekha is a thorough professional. She never threw tantrums on the sets - not when I acted with her, nor when I directed her. She was never late on the sets, and I soon realized that the stuff being said about her wasnt true.

Its sad that today we have no actress of Rekhas caliber. She is one of a kind. She is full-throttle and can do any role. Though weve never discussed our personal lives or problems, Rekha has become a dear family friend, who pleasantly surprises us with visits once in three months. She comes with the huge dabba of South Indian food. Its the most authentic South Indian food and the most delicious.

On her birthday, I take this opportunity to wish her well. I wish her much happiness. Rekha is a great friend and a very warm person, and deserves every bit of joy...!
Though my relationship with her has been thoroughly professional, she has always been very cooperative towards me. I used to hear stories of her not turning up on time, being troublesome toward producers, and so on, but I found none of this to be true. It was a pleasure working with her.
I find her a very homely girl who speaks her mind. She reports on time whenever I call her. She would be ready for shooting at 4 am if I called her.

She is very close to the family and loves my kids; comfortable enough to just call up, drop in at home and spend the day with us.

Gulzar Sahab
Over the years she learnt to wear the character she was portraying on the screen as a piece of cloth on her body.
That has been her biggest achievement. Why Muzaffar Ali signed her for Umrao Jaan, choosing to let go Smita Patil and Shabana Azmi?
He saw a picture of her in a newspaper. Rekha's eyes were sad. They were of a woman who understood the true essence of the word 'tragedy'.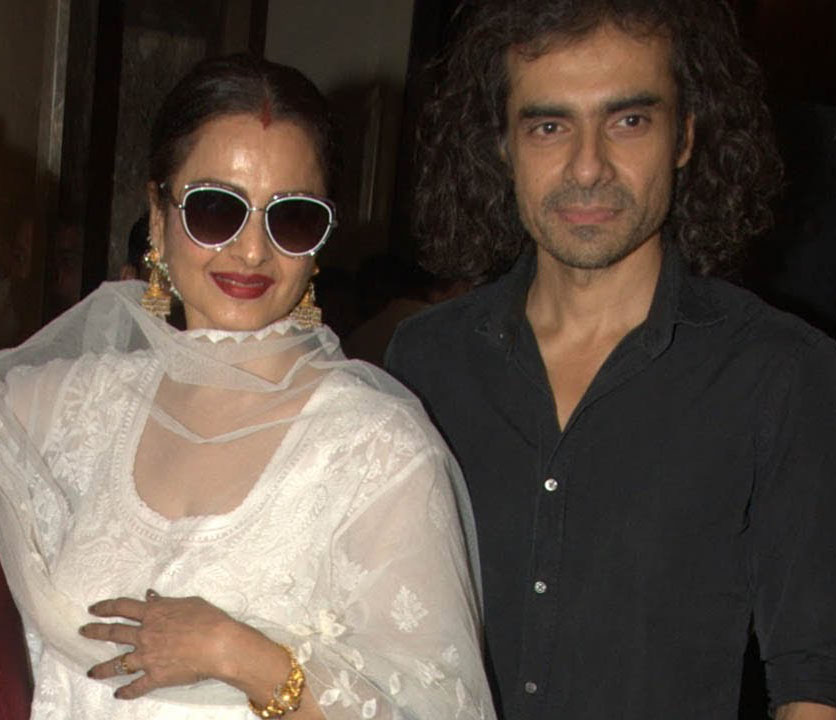 Imtiaz Ali
When I signed this (Snicker AD) project, Rekhaji had not been finalized. The concept for this TVC was very interesting and thats why I took it up. However, there was a plan of getting Rekha on board. I hoped the plan would work! It was a dream comes true. I was very excited to work with Rekhaji. She came across as a spiritual and caring person.

I was extremely impressed with the person that she is. I learnt a lot of things from her. It was so exciting to work with her. And especially when I have seen her like countless times, this was big opportunities for me to work with her.I have discovered a spiritual side to Rekha. The new or a very different side that I saw of her was that she was very spiritual, She is an extremely sensitive person and it is really brilliant to see that someone who has been in this industry for such a long time still wants to know if she is doing her part properly.

During the shoot of Snicker, One day, someone from the crew entered our tent and he soon realized he was standing very close to Rekha. As soon as he realized that, he jumped back in shock and we all started laughing about it.

Muzaffar Ali
She is a dreamer... she lives in her own world. She imagines a lot of things that suit her psyche as an actor. She is a very genuine, warm and a very sensitive person... And no denying the fact a very good learner. It has been an amazing experience to work with her.
She is a perfect actress. Over the years, Rekha has become a reclusive personality. She now loves to be with herself; you can catch a rare glimpse of her at the award functions where she walks in as a quintessential Indian beauty donning a gaudy banarasi saree with open, rumpled hair and down-to-earth persona, even as the onlookers gawk at her in awe, amazed by her charm.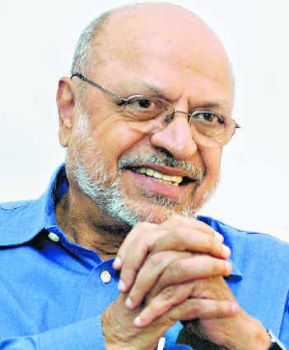 Shyam Benegal
Rekha has always been reinventing herself
She doesnt look like shes turning fifty-she seems half her age. Actually she looks about forty to me. Contrary to what people think I didnt work with her in Kalyug the first time. When she had first come to Mumbai she was a very pudgy little thing not even in her mid teens more in her early teens. At that time I directed her in a few commercials for Goldspot - a series of them. She was very small. She was working for Biswajeet at that time. She did a few commercials with me about 35 years ago.
She was a young teenager and very girlish. But actually she worked with me in 1980 in Kalyug- by that time she was consummate as an actress. She had a good decades acting experience behind her. What struck me about her then was the fact that she was very professional on the set, extremely professional, theres not a time when she forgets her lines. She used to have a photographic memory.

When we worked together in Zubeida most of the film was not dubbed at all, and so we didnt have to dub her part most of it was the original sound which I normally prefer to dubbed sound even at the sound of Kalyug but then the location was so noisy that I had to dub all her dialogues and I thought it would take about three days for the number of scenes she had to dub which were about 18 or 20 but she came at 11 in the morning and we finished her entire dubbing by 1 o clock.
She didnt want to hear her voice. Most actors want to hear their voices on the headset and go over their lip movements and then dub-but she didnt want to do that. She remembered all her lines, so she didnt use her headset she just directly dubbed all her lines onto the film absolutely dead letter perfect. She was a master artiste in that way when we did Kalyug.

I reminded her when we did Zubeida that she had such a photographic memory. She herself was surprised but I dont know how she is now because I didnt have to dub with her for Zubeida.
After Kalyug I didnt get an opportunity to work with Rekha. She is a superb actress but shes also very glamorous and as a star she exuded and continues to exude a lot of glamour. The kind of films I was making was mostly de glamorized for a long time. I made films, which didnt need very glamorous people in the film. I needed people who looked like they were real and thats why I never had an opportunity to cast her until I did Zubeida. There of course she played the queen-the senior princess. She suited the role perfectly because she has a very regal bearing she comes across beautifully like that.
Not that she cant do other kinds of roles but somebody whose public image is one that is built on glamour, it doesnt help that persons career to put that person in completely de- glamorized parts. That happens with stars .You have to be very careful. You cant veer too away from their public image. In Kalyug too she had regal bearing you could see that. She had a lot of power in the family. Which she didnt show but in everything that happened around her you could see that she was the strong one. So that comes through and she had that great air of regality and also beauty and was attractive to all the people in the story.

I used to hear about her waywardness but I never saw it myself but you have to remember that she worked with me after she had been in the industry a long time already. By the time I worked with her she was not. By the time she came to kalyug she was already a big star.
Also she was a good friend of Shashi and they shared a good trusting relationship so on the sets I was very trusting of her she as very trusting of me and the whole unit so there was no question of her feeling that we may get her to do something that might harm her career-these are things that actors do worry about particularly female actors.

She is capable of playing any kind of part that you may choose to give her but whether she wants to do that kind of part or not is a matter of personal choice. She has also personally chosen the kind of parts in which she comes through as very beautiful woman- beautiful to look at and beautiful as a person.

I saw that Mira Nair film Kamasutra in which she didnt have much of a part but again she had to look very beautiful but not do very much.
I did see Aastha with Om Puri for Basu Bhattacharya where she gave a very good performance-I dont remember the film too well because I didnt care too much of the film but she was very good in it. I dont see that many films. But before I cast her I had seen Silsila, which Yash Chopra had made. I had seen two or three films before I cast her.

I thought she always reinvented herself over a period of time Like from a little podgy girl she reinvented herself she has gone through several reinventions of herself and today she has this image of extremely gracious sophisticated, slim beautiful woman, she hasnt given up and gone into reclusion.
She is a flexible actor who can fit into any role easily. Despite being associated with glamour, Rekha has always portrayed de-glamorized roles with equal conviction, which makes her a great actor.
"The fact is that even at 58, Rekha is still a huge celebrity. She may not be doing films these days, but whatever she does, creates news - and media follows her closely. So, her celebrity status will certainly generate lot of interest in her latest advertising foray. These days, age doesn't matter, especially when it comes to ad world. Look at Big B, who's endorsing so many products at this age. Then there is Hema Malini who is selling Kent water purifiers. So, nothing will stop Rekha from giving her best, provided there is a story, which requires her to do something different. If she's portrayed as a film star, it may not have much impact.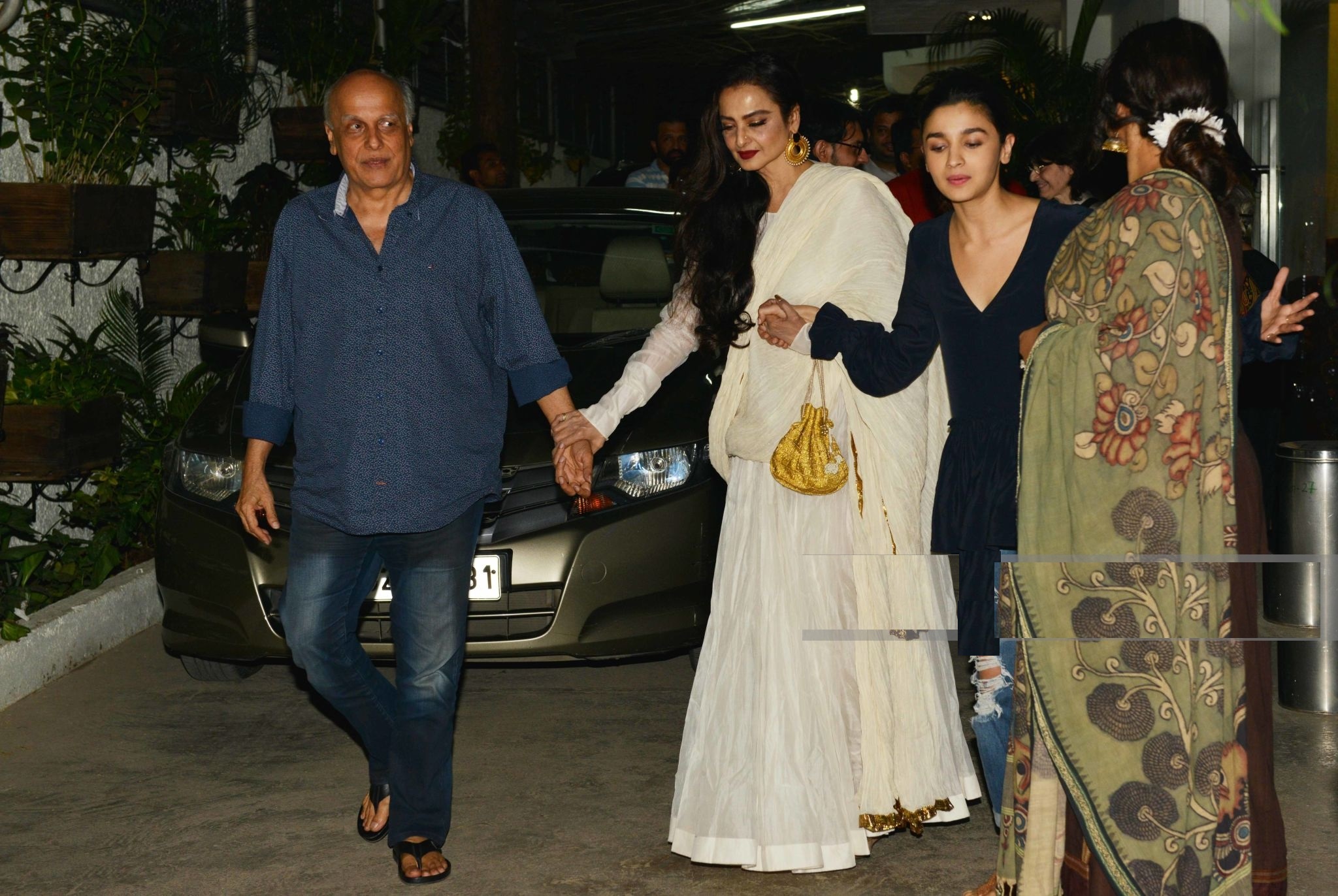 Mahesh Bhatt
I am so glad that Rekha's nomination to Rajya Sabha has been approved by President Pratibha Patil and sure that the veteran actress has a long way to go. "I am happy that Rekha has made it to the privileged group of Rajya Sabha members. It is going to be a long journey for her.

It is no ordinary achievement for her. I am more happy because she belongs to our fraternity and they felt her worthy enough to be nominated, "Rekha" is a Rare Gem,If only I had a suitable script for her, I would cast her without any delay.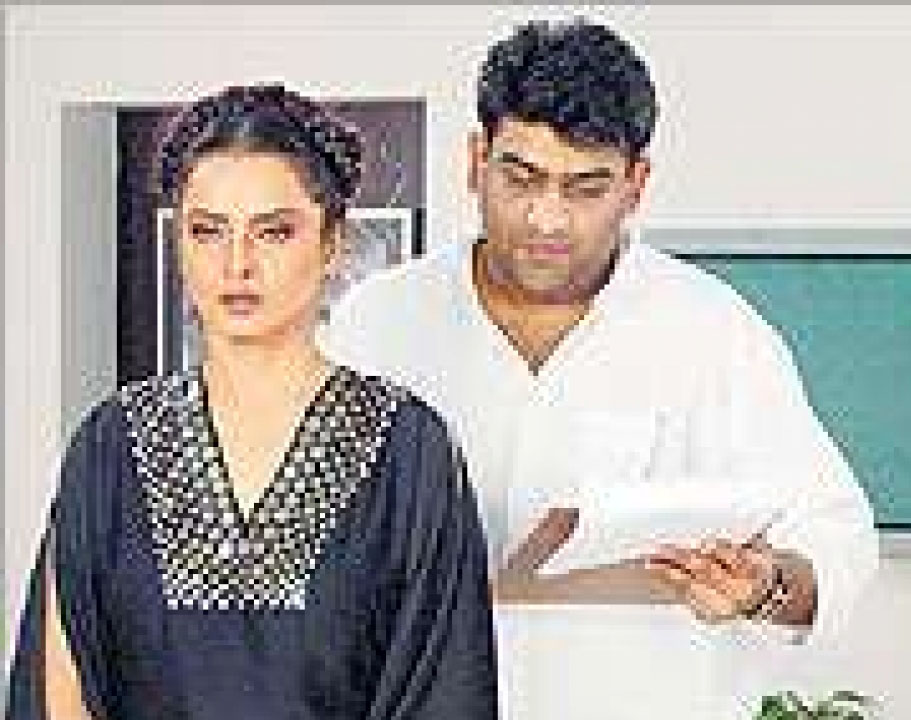 Amar Butala
Rekha is an unusual phenomenon. She is reclusive and enigmatic. Yet, she manages to surprise with her sheer magnanimity. At times. She did a big favour to me when she agreed to do my film 'Kudiyon Ka Hai Zamana'. Initially it was difficult to pin down Rekha. She gave him two days for reading the script. I couldn't believe my luck when she not only read the script in the specified period, she joined the crew too. "Honestly I can't thank her enough for doing the film and then being as kind as she was on the sets,"
"I can't say how excited I am to have her sing for my film. The song has a very sensuous lilt and it has terrific acoustics too. So now it sounds like a new song altogether." The film, is a naughty story of four women living in a metro who share a warm camaraderie and discuss everything from their sex lives to their innermost fears.

I am innately grateful to the cooperation the veteran actor extended to him. I agree that having such a senior artiste on board helped me gain seriousness from everyone involved.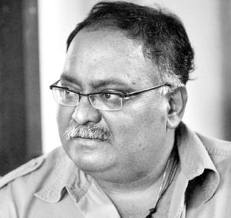 Pradeep Sarkar
Rekha is a yesteryear actress had a cameo performance in a night club as a singer in Parineeta.
"For this (Kaisi yeh Paheli Zindgani) cameo we went to who`s-who of Bollywood but then we realised it has to be someone who is a classic diva and who better than her (Rekha).
I had gone to meet her (Rekha) after Chopra had spoken to her about the appearance. It was fantastic meeting her...she does her own styling, hair, make-up, photography.
Even for the song she had valuable inputs to provide. It was amazing and we had a wonderful time working with her,"
Really Rekha is a perfect blend of Beauty and Glamour.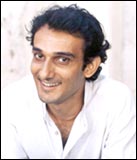 Govind Menon
I don't believe it that Rekha is 50+
She looks nowhere near it! Working with her in Bachke Rehna Re Baba is very stimulating.

If you look at her body of work, there is no denying she's definitely one of the greats. In our cinema, there are very few who have that charisma. She has tremendous screen presence, and is extremely dedicated when it comes to work.

In it was a fun song and dance, where two women from different generations dance together. It was amazing because of the way she kept up with -- and was often far ahead of -- Mallika. That's the simple truth that Rekha is more energetic than the younger girl. She really enjoyed it.

There is a scene where she does yoga, and boy! Is she amazing! She can really do those contortions and splits!
Her body is so flexible that she could put both her feet at the back of her neck -- really fascinating! She's just unbelievable!

When we narrated the story to Rekha, I feel she wanted to do something more radical. It was difficult convincing her. After all, she is a legend of Indian cinema. They have to feel excited about the story, their role, their co-stars, the banner And they have to believe in you as a director. Luckily, these things worked for her.
She liked the banner under Jammu Sughand, the music director (Anu Malik) and the cast. But she wanted to see the final script. Once all her demands were met and she was convinced, she was very cooperative.
Her commitment was 110 percent in every department, whether it was her costumes or her look. She is very hardworking and incredibly intelligent.

There is a scene in which she had to eat a raw octopus, which she has ordered by accident. And she had to pretend that it was one of her favorite dishes. She cut a piece and swallowed it. That is dedication!

Rekha has also sung a song in the film. There is a situation where she was required to sing. If we had asked a professional singer to sing, it would have looked rehearsed. So we asked Rekha to sing because it had to look spontaneous.

She took it on as a challenge. She was also involved in the song's lyrics. We worked on the song for a long time. She is always concerned about creativity. If something didn't work the way it should have -- whether it's the lighting or a location -- it would upset her.

The two ladies (Rekha & Mallika) did not have any problems on the set. There was no competition between them, as there is nobody like Rekha. Whether you like or dislike her, everyone in the industry will say that there will never be another Rekha. She is phenomenal!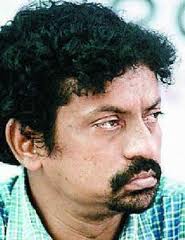 Gautam Ghosh
I was very impressed by Rekha's professionalism. In Yatra For every dance sequence, she would rehearse four to five days before the scene, and come completely prepared. I found Rekha's range of emoting simply amazing.

When Rekha performed a dance choreographed by Saswati Sen, she was a perfect picture of poise and grace. Her histrionic confrontations with Nana are worthy of being watched."
"It's been a great experience working with Nana and Rekha; they got along very well. I remember a particular scene where both had high-powered dialogues. Nana meets Rekha after getting the award. They both carried it off so well.
In fact, Rekha never threw tantrums on the sets. She had suggestions for the betterment of the film, which we accepted. For example, she thought that since people would go to see Rekha, they would expect her to do a mujra.
We incorporated these suggestions. I am very satisfied with the way the film has shaped up. Nana, Rekha and Dipti Naval went out of their way, cooperating fully to complete the film."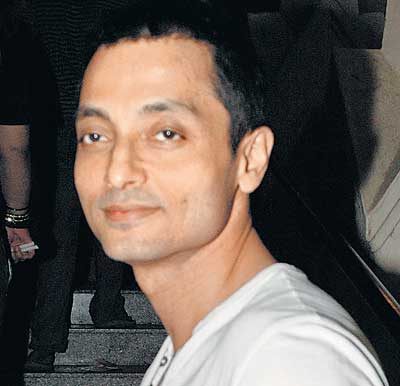 Sujoy Ghosh
My film Kahaani hit the silver screens last Thursday. Everyone is talking about it, but the one who converted my joyous moment into ecstasy was Rekha. Yesthe diva of Yesterday Rekhaji saw KAHAANI & called me. I swear I was going to faint or die when I heard her voice. Incredible moment of life. I am a Huge fan.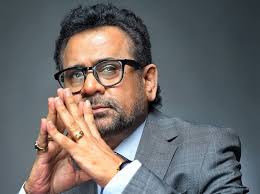 Anees Bazmee
I am a great Fan of the Actress.
She can still give today's girls a run for their money.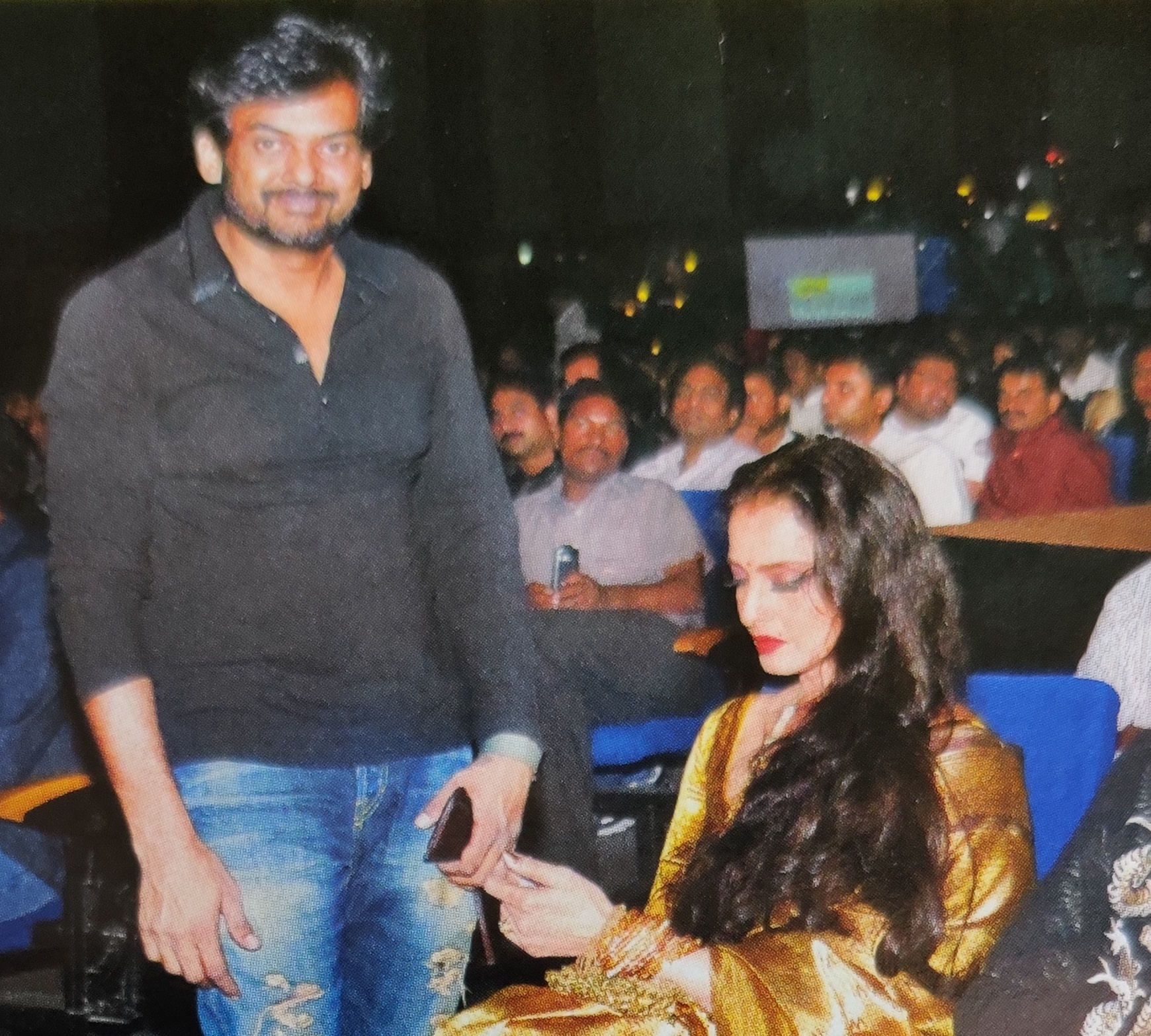 Puri Jagannadh
She dazzled in golden as usual and won everyone's heart yet again. It had been five years since Rekha had grace Hyderabad with her presence and she could not stop gushing about how much here she loved the city .
The last time she was here she has presented Chiranjeevi the Best Actor Trophy and this time she around she gladly gave away the Lifetime Achievement Award to him. The megastar and she banteredaabout each other's timeless ggod looks and radiance. When
she said 'love and Kisses' to all the youngsters in the audience. Chiranjeevi playfully asked her for a kiss too as he was younger to her.
Incidentally , emcee Lekha Washington to asked Rekha too share the Secret of her radiance to which she blushing replied " Since beauty lies in the eyes of the beholder, manybe it's your view point ....Buddha Hoga Tera Baap's. I also greetd her enthusiastically and she congralate me for the Film.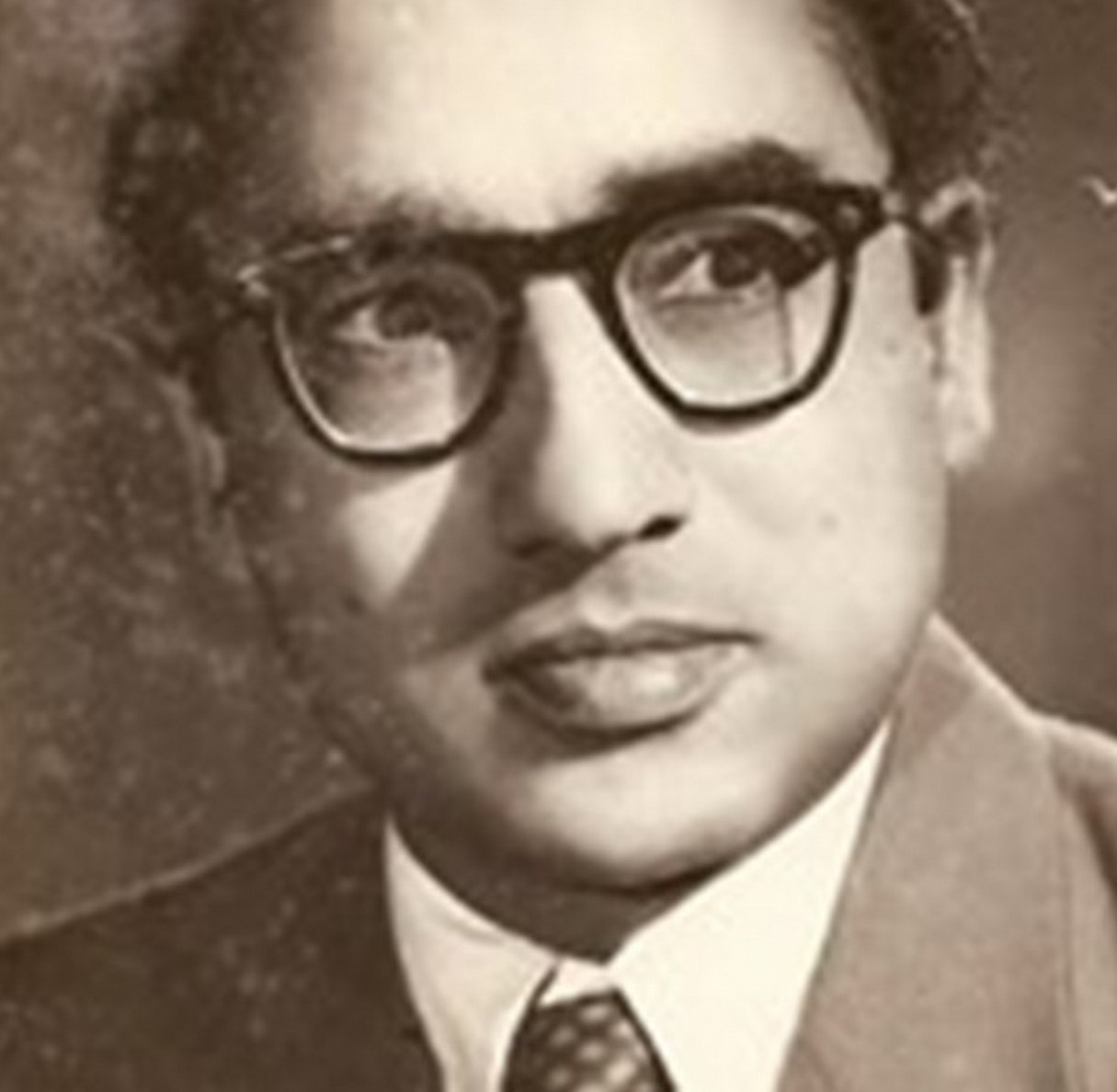 Mohan Segal
For Sawan Bhadon we need a new face so Dhirendra Kishan, the famous still photographer was a friend. I sought his suggestion and he referred me to a South Indian girl who had been signed by producers Shatrujit and Kuljit Pal. I invited all of them to my home- Rekha, her mom, uncle and Dhirendra Kishan.
We casually chatted during dinner and I found the girl very extrovert and very confident. I told her she was suitable for the main role. She had her doubts. She told me she was dark complexioned. I reminded her about Waheeda Rehman whose dark complexion enhanced her beauty when right kind of make-up was applied. What about this, the fat on my tummy?
Rekha retorted. Well make you wear a kurti and not a blouse. She wanted us to take her test but I told her that I was concerned with her personality and the test would be taken care of by cameraman. I was impressed by her personality. We started the film. Rekha did have a Tamil accent. But she was very hard working. She would ask for the entire scene and not just her cue. She could remember the dialogues of other artists as well.
I instructed Mohan Kavia, a scholar in Hindi, to take care of her Hindi. By the time the film was complete, Rekha was in a position to dub her entire role. I was the first producer to take up the cause of training of artists and technicians. Although talent is inborn one needs professional training to give expression to the talent.