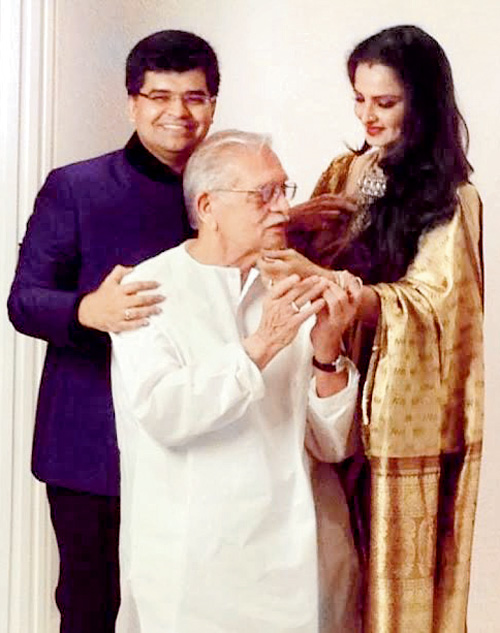 Jitesh Pillai

She walks in Beauty like the
Night
Of cloudless climes and Starry Skies
And all thats best of dark
And bright
Meet in her aspect and her eyes.
The aspect in the Lord Byrons Poetry has always been a subject of debate the world divided between the literal and figurative meanings. Okay, now Im allowed to gush. Everything about the above description is applicable to one of the most alluring women to have walked in beauty through the Portals of Moviedom, the most striking feature being her aspect. Is it that X factor, that je ne sais quie,that single quality that divides her from Mortals who have shared that space?
As a performer she has always walked the worlds of form and substance, commercial and parallel, blockbuster and multiplex, ethnic and International. And she has walked it well. Proof of this is that People talk about the Rekha the actor more than the roles that she played. Hence, in an instant, Umrao Jaan gets written in to the record books as Rekha, Zohrabai gets the ticket sales going as Rekha,a Jyoti of Khoon Bhari Maang wins awards and accolades as Rekha.
She played mother to Jitendra at 26. Much before it became fashionable to play mommie dearest. Rekha fans should particularly watch her understated performances in Aalaap,Ghar,Zameen Aasmaan, Jhooti,Kasam Suhaag Ki, Daasi,Vijeta, Kalyug, Baseraa,Agar Tum Na hote, Mehndi rang layegi, Aastha and Sansar.
Can I have that Rekhaji back Please?
Fedora, terms of Endearment with Kajol, Step Mom with Madhuri Dixit, Bridges of Madison County with Amitabh Bacchan are screaming to be remade with her. I wish Gulzar Saab would remake one of these films with her. Yatra nad Kudiyon Ka hai zamana are best forgotten as bad dreams. The Magic of the Make-up and her reinvention may pall. But the kanjeewaram and Mogras are forever.
Id love to see her move to acting in Malayalam, Bengali, Marathi and Tamil movies. Id love to write an agony aunt column for filmfare, I wish shed also open a Dance and acting school some day. The Films of Aprana Sen,Rituparna Ghosh,Shyam Benegal, Karan Johar and Sanjay Leela Bhansali need her grace and gravitas. Only wish these directors would listen.
I know she says nothing and sometimes what she says is Pedantic. But what she says between the Silence is greater. No one can Claim to know her. But on the Occasion, shes given me glimpses in to her life. Ive come away sad but elevated sad, because of the lost Childhood, the men who forget to love, the moviemaker who didnt recognize her true worth. As a person, She has always walked the line-in her transition from hardcore daughter of the South to Divadom, in her relationships, in her handling of Controversies and the Media.
Which is why, more than four decades after her first screen appearance, She is wanted for playing a strong Mother as much as she is for crooning an item number. Her words on screen weigh as much as her words off it. And, her ability to freeze time and sometime move it to backwards increase her allure.
In times when the hunt for the queen of Showbiz has been on for a while, Rekha stands out as an example to most aspirants. She transcends time zones, lives generations, languages and genres.Lord Byron,looking through the Crystal ball,could have written his piece with her in mind.
May the line keep glowing.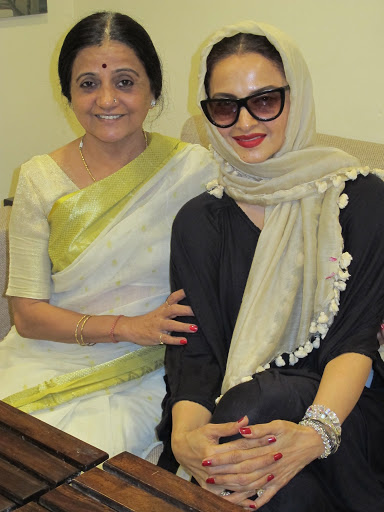 Bhawna Somaaya
Rekha is arguably the most fascinating figure in Bollywood. In Western film and entertainment terms it would be impossible to name a modern counterpart. One would have to go back to the golden age of motion pictures when there was a mythical stature attached to film stars and look at Garbo, who saw her screen persona as a different entity apart from herself. Rekha is very much the Garbo of Bollywood.
Rekha herself sees her film persona in the third person. Rekha has cultivated an otherworldly aura of mystery around her persona. She is reclusive like Garbo and will disappear from the social scene for months only to appear at the most important functions where she will hold court for a couple of hours, take the best photo opportunities for the fan magazines and then disappear like an apparition. Much has been made of her "transformation" from (in her own words) "a round ball of flesh" (where I think she means a mere human) in the 70s into a toned and manicured ultimate fashion and beauty icon and screen 'star' in the 80s. She practiced yoga and mastered the art of make-up. She was media smart and kept herself in the top headlines for over a decade. She even attached herself as the mistress to the greatest film legend of Bollywood history, Amitabh Bachchan.
She was the undisputed number one film actress of the 80s and part of the 90s. She wasn't just an actress though, Rekha was and still is a LEGEND, and it has been a calculated and hard earned effort. Now in the new millennium Rekha continues to fascinate. She still cultivates the myth that surrounds her and treats herself (and her body) with utmost care, as if she is worshiping a deity.
She has embodied for herself a certain 'godhead', the Bollywood Mega Star, and she consciously acts as it's most dutiful servant. Rekha bollywood's Classic Ice Queen actress beyond compare, a timeless beauty, an evergreen presence.
Rekha has been around for many decades and her acting has been unbeatable. Beautiful eyes and a handsome face, Rekha has the husky smoldering voice to match her looks. She is still going strong with movies.
Happy Birthday Rekha
On October 10 is the screen Goddess Rekha's birthday. The world knows her as a Diva and her fans look forward to spotting her at award events, draped in her trademark gold sari with traditional jewelry. Graceful, shy and always reserved. There was a time however when she was not as guarded. When she was spontaneous and child-like and those who interacted with her in the seventies and the eighties will understand what I am saying.
"The day Rekha starts behaving like Rekha, it will be the end of Rekha" she said to me one day, while discussing star attitudes. She emphasized that she would never change, "Well at least I pray that I don't". Then, Rekha was a dreamer, high strung and sensitive. She saw beauty in the sun and the stars and collected butterflies.
Years rolled into decades and mega stardom ushered many highs and many lows. Time changes circumstances and circumstances change people. The core of Rekha remained as pure as she had promised. She was as wholesome and compassionate as olden times but less impulsive now and more mellow.
 Special memories - On her landmark birthday, I put together montages of my earliest memory as a special gift for a special person.
Year 1977, venue Shree Sound Studio, Bombay. I was a cub reporter and landed at the studio directly from college. A bit hesitantly, I knocked on her makeup room door, somebody opened it and Rekha stared at me from the mirror, signaled me to come inside. I explained the purpose of my visit, an interview. She said she had to get ready but after that if there was time, she would answer my questions. I turned to exit but she stopped me, said it was too hot to wait outside and I can wait in her room.
I sat in a corner, quietly watching the makeup man applying the pink and the black on her face and the eyes. When he had finished, the hairdresser brushed her long tresses, tied them into multiple braids and coiled them into a large bun, added silver bell pins on to it that made music every time she turned her head. Next, Rekha changed into her costume, a Bengali sari and lo the actor was ready! It was the first time I was watching a star transform into her character and I was mesmerized!
Rekha sat on a high chair as her assistant clasped anklets on her feet, then turning to me she said, 'Let's quickly do your interview before I am called on the sets". I had simple questions about her shooting schedules and fitness regime. She explained that double and triple shifts left her no time to follow any regime. "I'm on a strict diet these days and it is depressing. It is a curse to be overweight, to be deprived of small joys in life. These days I crave for just two things, good food and long hours of sleep and I'm deprived of both, phew!"
Soon Rekha was summoned on the sets and I was on my way out when I bumped into Dhirendra Kishen, who introduces himself as Rekha's publicist. He was driving my direction and offered to drop me home. On the way, Kishen narrated interesting anecdotes about the actress, told me about the time he was keen to sign her for his home production but Rekha was forever evading him. He kept persisting however, so one day, Rekha out of exasperation put him inside her car and drove him to Hema Malini's bungalow in Juhu. She stopped there and said, "If you want your film to be completed, sign Hem Malini, mera koi bharosa nahi."
That's not all, as Kishen got out of her car; Rekha removed the Tirupati locket gold chain from her neck and put it around him for good luck. "Tell me which other actress will do this?"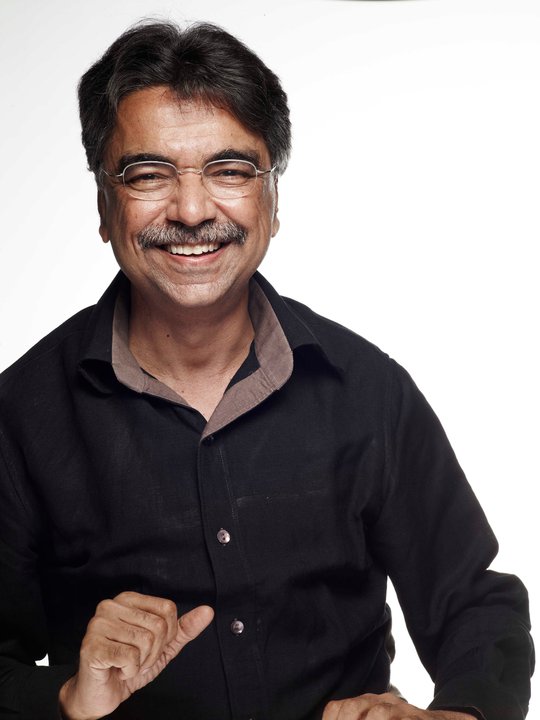 Khaild Mohamed
Celebrity interviews are a booming industry. Thousands of magazines and newpapers covet sound bytes, photos, the glitz. Scores of TV and satellite channels crowd the already packed scenario. Result: the age-old star-journo relationship has been redefined, now geared essentially towards PRgiri. But she is one of the few surviving narrator of true tales, albeit sharply edited.

Rekha Ganesan, now into her 55th year, has kept a lower than low profile of late. She shows up at film award functions because she always has. Shell attend the Sadiyaan release party to be one with the cast and crew. Incidentally, Rishi Kapoor and she were the only uppers in that centuries-old-moth-eaten love story spanning two generations. Clearly, she has the screen presence and innate skill to keep the viewer hooked, never mind the dilapidated scenes assigned to her by the screenplay. Even if she falters, it is not quite possible to take your eyes off her..

Indeed, it was the worlds most celebrated critic and celebrity profile artiste, Kenneth Tynan, who once said that what most men see in women when theyre punch drunk, they see in Greta Garbo when theyre stone-cold sober.

I havent had to resort to such a Devdasian dilemma of going boozed out, but its been pretty close. Take a deeper breath than a sea diver, organise the wave of questions in a mental log-jam, await her entry at the desk in her bereft workplace apartment on Bandras oceanfront.

Maybe just maybe Ill get somewhere. A quotabe confession has to be negotiated to top the photograph selected after thought and contextual relevance, clicked by either of her glam-pic dependables Jagdish Mali or Jayesh Sheth. As for my personal camera favourites, Suresh Natarajan and Dabboo Ratnani, well no, theyre wonderful shell convey that without articulating it in words, but if you dont mind KM,lets not get into that.

Fine. Anyway, why am I getting into Rekhology today? First, just because. Also because her extra-mint-strong performances linger. To take a random example. Her act in Goutam Ghoses Yatra in which she paired with Nana Patekar. Its been shown at international film festivals, as in London. Frankly, I also want to remove the unpleasant taste of watching her in a Sex in the City hideo-clone titled Kudiyon ka hai Zamana. Hello, hello, what was she thinking of?

Its happened before,sure, it has happened to everyone from Meryl Streep to Meena Kumari. Yet I havent quite recovered from the Kudiyon Ka spectacle of Maam singing a sparser version of Din dhal jaaye (Guide)while trying to seduce Sachin Khedekar of all people looking like a frightened rabbit. A tad reminscent of Om Puri looking as if he was going good-golly-Miss Molly in Aastha.

Aah but if if I were to ask what on earth happened there?Rekha would look me straight in the eye and laser, There are compulsions..and I never say anything bad about any of my films..you know that. Sure, which is why I havent been able to get a squelcher quote from her down the years even on such Razzies as Madame X, Mother 99 and eoww Bachke Rehna Re Baba or some such.

Conversations are best with her perhaps when she knows I have an agenda. She strives not to disappoint. Now this subject alone could make a Stephen King-like thriller but since the readers attention is span is short, Ill reduce my 50 or so confabs with her to the four most representative ones..

Encounter No.1
She isnt talking to the press, which was quite a voguish thing to do back in the 1980s. She was shooting in Bangalore for Utsav, I was there to cover it, courtesy Shashi and Jennifer Kapoor. Will she talk? I quizzed before landing in beer pub country (now, of course its IT).

The shoot was at Ramanagram where Sholay was filmed.she didnt look at me, I pretended to be more interested in the life and times of the then newcomer Shekhar Suman...believe me that took some Oscar-worthy piece of acting from me.

On summoning up enough courage to stammer, Ww..will you talk to me? she smiled like royalty, Kyon nahin? Baat karenge. This was over a noodle dinner in a Chinese restaurant. Next morning, scrubbed and shampooed I landed in her hotel suite, trying to trip her, bait her, ensnare her about talking about the magnificent obsession of her life.No free dinner for guessing WHO..right?
She gave veiled statements..which she continues to do to this day and age. And theres a confession. I used all the tricks in the book to get sensational copy. She was wise to my game, went so far no further. Fair enough, like a silent movie making its transition to sound, she had talked, at least.

Encounter 2
This was a photo-shoot in Lake District, Manchester, UK. Ahem, ahem, Rekha, her trusted lieutenant Farzana, photographer Ashok Salian and I were there..Ashok laughed as if there was no tomorrow (he still does), Farzana was the cool and collected one, Re Maam was busy selecting the right costumes for the right locations (like a flowing scarf for a cliffside, a polo neck for a coffee shop).
For three days, it was click, click, click, click. If we talked at all, it must have been about costumes. I came away feeling as knowledgabale about fabrics, silhouettes and cuts as Bhanu Athaiya.

Encounter 3
This was a script reading session. I read out my script to her, a talent which is as strange to me as French and Latin are to Subhash Ghai. It was a story of a woman lawyer.I gulped, sweated, sobbed somehow to the end of the 200-pager. I wanted her to play the lead. At the end of the three-hour session, there was pin drop silence.

Farzana looked at me expressionlessly. Doggy Shiva woofed, I looked for reaction. More silence..and then, When are we doing it? We have a lot of work to do decide on the look, details of the character..and so on.
Wow, she had said yes without saying yes. I was in blissland. But then life has its ajeeb mods..I was back on the print interview beat with her. Meaning I got myself a job as a journalist once again. The rest, as they say, isnt history.

Encounter No 4
This was the last one, with me, about two years ago. She hasnt called, neither have I. I leave a happy birthday message on her phones voice machine. This year she didnt replybut then she has assured me that we may not meet for quite a while, but that doesnt diminish the mutual regard.

I had approached her to play the role of the Rajmata, which she had essayed with perfection in Zubeidaa. This was for its sequel titled Rutba. Mam quoted a price that was equivalent to the films entire budget. I balked but there were no hard feelings. Correctly, she reasoned, Why should the producer gain advantage of the regard we have for each other. Perhaps we will produce it together some dayinshallah.

As it happened, the project was put on the back-burner, owing to creative differences with the sequels producer. Just as well perhaps. Cause I can see no one else reprising the role of the elegant Rajmata, with a mind of her own.

Weve talked periodically about doing a book. Snag: she will not speak about her private life. Now how can a biography be possible with a tomb-like silence on the many downers and uppers in her life? Maam Re is mysterious.

Or is she? Like all of us, she clutches some secrets in her diary to her heart.No trespassing allowed.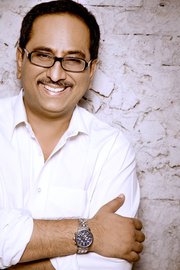 Dinesh Raheja
I CALLED Rekha on October 10 to wish her 'Many happy returns of the day'. The phone rang incessantly but nobody took the call. Strange. No, it's not that Rekha always sits by the phone, watching her fingernails grow and waiting to personally answer her calls. But, fact is, somebody or the other invariably does respond, when there isn't an answering machine that drones unemotionally, "We are not at home.

Please leave a message." Each time you call Rekha, you get an interesting and varied response. There is Chhoti who says, "Memsaab, ghar mein nahee hain" and who, I suspect, is Rekha herself, impersonating a maid. Or there is a confident and gruff voice, which I instantly recognise as the voice of Farzana, the screen saver. Screen saver? Yes, she screens Rekha's calls and saves her from faltu callers. Peculiarly, Farzana herself could only be reached by a pager, long after that gadget became infra dig.

Well, having hit a stonewall this time, here's Happy Birthday Rekha in ink. Rekha turned 55 this year. And 40 years of these have been spent in front of the camera! I would like to see more of her.

I feel that unlike most (ok, all) of her contemporaries, there is a lurking potential for one more great performance from Rekha. Despite being last seen as the dowdy dadimaa of Krrish and Koi Mil Gaya, and though the actress had once told me, "98 per cent of my fans are girls; the two per cent men treat me like a touch-me-not lady and admire me from afar," Rekha is still a full-blooded, sensual woman. It would be tragic if the multiplex revolution were to totally by-pass the 50-plus heroine.
I belong to the two per cent of men who have been tracking her career from her early days. I was wearing half pants in school when I saw her debut film, Sawan Bhadon (1970) at Novelty cinema and enjoyed the Navin Nischol-Rekha film's ceetee evoking music by Sonik Omi (Sun sun o gulabi kali). If Rekha hadn't been in films, she too would have been in school, probably in the tenth standard. But while I lugged a heavy bag and went to school, Rekha carried a vanity box to Mehboob Studios.

In one of the dozen plus interviews I have done with her, Rekha had once told me, "In those days, I shot from morning to night so the only road I knew was the one that brought me from my hotel, Ajanta Palace, in Juhu to Bandra's Mehboob Studios via Linking Road. On the way, we would pass a church, which had a lion's head from which water spouted."

Four decades on, though she has characteristically distilled just the good reminiscences from those days, Rekha probably remembers everything. Her memory would be the envy of an elephant.

She also told me, "At the premiere of Sawan Bhadon, I wore a gaudily sequinned, black-and-turquoise-blue gharara with loads of ringlets and a large bouffant with stiff kiss curls and false eyelashes too! Eeks! A scandalised Shashi Kapoor remarked: "How is this kaali, moti actress going to make it in Mumbai?" But Jennifer his wife sweetly prophesised, "No dear. She has some namak, she will be here for many years to come."
Meena Kumari, whose neighbouring house Rekha would frequent at will, told her, "Yogeeta Bali is sweet while you are namkeen. And the taste of namkeen lingers longer."

It has. Today, the number of her films may have dwindled with the passage of time but her passion for acting and life is undiminished.

The first time, I spoke to Rekha was in the late 1980s on the sets of Deepak Shivdasani's Ladaai. And we began on a quarrelsome note. But before I tell you more about that, I would like to rewind to the 70s and 80s, when I watched almost all of her films.

As a starlet, she had become famous for kissing Biswajeet in Anjana Safar and making it to the cover of the prestigious Life magazine. I saw Elaan, Barkha Bahar, Sazaa, Do Yaar, Double Cross a? a bouquet of mostly bad, B-list films. But I liked watching her she had the X factor; and no, the X factor is not merely an euphemism for sex appeal though she oozed oodles of that in Keemat and Kahani Kismat Ki, both opposite Dharmendra.

There was more to Rekha than smouldering SA, and she discovered it, and so did the audience, with films like Ghar, Khubsoorat, Silsila and Umrao Jaan. In Khubsoorat, she was at her perkiest best while in Umrao Jaan, she gave a performance of consummate artistry. The cultivated huskiness of voice and a despondency of tone became identified with her.

She would go the whole commercial hog in her hat-trick of melodramatic Jeetendra-T Rama Rao hits (Judaai, Maang Bharo Sajna, Ek Hi Bhool) but she also had the guts to simultaneously do art films such as Kalyug, Umrao Jaan, Vijeta, Musafir, Izazat before it became fashionable to do so.

For a while in the mid-1980s though, she seemed to have become a glamour diva frozen in time; her career (pre-Khoon Bhari Maang) was on pause but her self-obsessed pout stared at you from innumerable magazine covers.

This was the stage when I met her for the first time. Patrick Biswas, my colleague from Cine Blitz (unfortunately, he passed away a month ago), was one of the chosen few with whom Rekha spoke, and he bravely introduced me to Madame Re with: "This is Dinesh. He is a a?" Rekha interrupted icily, "Journalist." She added, "I can smell one, instantly." I cheekily shot back, "You must have a good nose for Eternity. That's what I am wearing now."

And we went our own ways. Years later, I met her again; this time as the editor of Movie. At her Seabird office (once her residence), over a cup of tepid tea, we broke the ice. And to my open-mouthed astonishment, she said, "I have met you before. On the sets of Ladaai. You were accompanied by Patrick. You were sitting with Dimple. You were wearing a beige shirt and..."

She enjoyed the idea of leaving me gaping open-mouthed like one who seen a meteor at her Arnie-like powers of Total Recall. Her memory is mystifying. Throughout the interview, she tied and unfurled her long hair, teasing them with a couple of sticks, which to me looked akin to chopsticks in a Chinese restaurant. This left me distracted; while her only distraction was a mirror that she looked into, every now and then.

Next evening, we met again (my interview sessions with her always last for two to three days). She was dressed in a white Lucknowi salwar-kameez. I paid her a compliment, "You are looking very pretty today", unwittingly emphasizing on 'today'. "I wasn't looking pretty yesterday?" she queried, leaving me totally at sea for a rejoinder.

I thoroughly enjoy interviewing Rekha. She is indubitably a notable quotable, (I did a special on Rekha at 40 where she candidly admitted to her age), who spikes her pronouncements with philosophy and spices them with tangy reference to the male sex.

And she is still in love with films. Randhir Kapoor quipped to me, "Hats off to Rekha, yaar. While shooting in Mauritius for Mother, she would sit below a palm tree with her sunglasses precariously perched on her nose, immersed in her lines while we would be playing the fool. In the evenings, Ravi (Jeetendra), Guddu (Rakesh Roshan) and I would be guzzling beer, and gambling at the casino and returning, our pockets emptied, at 4 in the morning, while Madam Re would retire to her room for her beauty sleep at 8 in the evening. Not surprisingly she looked so fresh while the three of us wore dark glasses to hide the dark circles."

While people have often marvelled at Rekha's transition from the ugly duckling with a 30-plus inch waistline to a graceful swan, what is overlooked is her evolution as a person. The giggly 70s starlet who would beg off from listening to Meena Kumari's philosophies and prefer jalebis in the kitchen is gone. Today, Rekha spouts New age-y pronouncements, which roll off her tongue with the ease of firm belief. Consider these:

"For a woman to be complete, she has to be a blend of Paro and Chandramukhi. I feel that I am that woman."
"I am a part of a whole. I tend to rejoice at anyone's creative excellence."

"I have learnt to recognise and respect my learning and capabilities. I believe that I can make a difference, however small the role, with a line, a gesture, a glance that my fans will carry in their hearts forever."
I may not concur with all her philosophies but they are ideal material for a book. In the 70s, when the Juhu crowd was into EST, Rajneesh and other stimulants, Rekha opted for yoga and love.

For a while, Rekha and I too had fallen out when she had obliquely denied a quote I had on tape and to which her poodle Pisti was a witness... but when she bumped into me at shutterbug Rakesh Shrestha's studio, she ragged me with, "Someone is really angry" and we laughed and made up. Life is indeed too short.

We did several interviews thereafter. She is always a star, always expansive, always the sultana of the sound bite ...but sometimes the giggle of the early Rekha escapes through.

The last time I met Rekha was last year at the opening of shutterbug Vicky Idnani's studio. She looked stunning, inducing Gul Panag to ask me: "Isn't she gorgeous?" Rekha cupped her hand like a phone to her ears and said, "Stay in touch." I said, "I will, Rekhaji." (yes, she initiated me into the 'ji' culture because I would call her Rekha and she would invariably correct me, "Rekhaji").

I hope Chhoti or Farzana take my call the next time. Or better still, like Dev Anand, Rekha picks the phone up herself.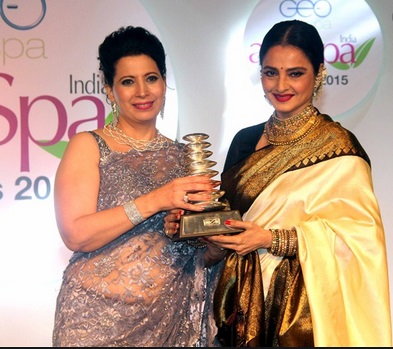 Parineeta Sethi
Rekha , the very name conjures up many Images. Diva, Mysterious, Temptress, Enigma, Gorgeous , ageless and talented.While we came up many more adjectives for this beauty, No once really lay a claim to know her. This reflects the true Aura of this Incredible lady that even today after 40 years of being in the Industry , she still manages o make hearts flutter with her charming persona.

Its not just about her timeless beauty , but also her inner self that pprtrays the life she has lived . Never one for over exposure , she has always been Exclusive ans elusive . It is of no surprise that her fan base spans from 8 to 80 , My 17 years old is in awe of her and my 75 years old mother is ever so eager to see her , which shows the impact she has on all age groups .

With the passing years , she has become more poised , confident, and her beauty has grown manifold. To live life on your own terms , to have a positive attitude and mind has been her mantra and this is what she has taught her fans.

We have done many supplements before-on various topics , on destination , on brands but never before on an Individual . To be honest , we never felt that any one person could justify a full supplement . we started out with planning a 16 page supplement , but as we went along and saw the picture from the absoultely mind blowing shoot that we did with her at the Leela Palace Kempinski,Udaipur, to the 31 pages of handwritten scripts by her (Yes! She actually wrote it all for us)there was no way we could have capture it all in 16 pages . So from 16 , we went to 24, then to 32 and finally stopped at 44, much to the disapppointment of my editorial team, who wanted more. However, we have tried our best to capture it all here.which we still think is less , and make it a lifetime memento for keeps.

asiaSpa India is proud to have the oppurtunity to presents this exclusive rendezous with Rekha as she reveals the well kept screts of health, beauty. Films and life. We presents to you an unravelling of this enigmaor at best what we could do.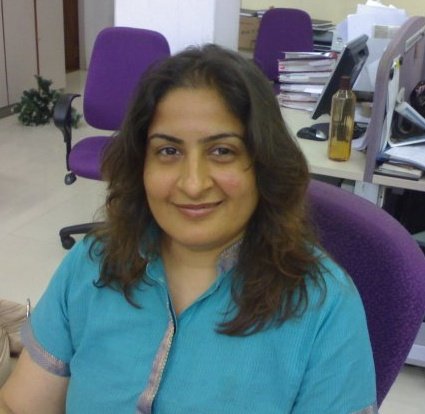 Anuradha Choudhary
Early Sunday Morning and she walks put of the spa, at a surburban five star hotel, looking luminous. Those famed tresses cascading over her shoulders, those cheekbones taut as ever and that jawline defying the law of gravity. Okay, I know a lot has been written about her beauty, but this is serious sensory overload.
Its not every day you get to sit across Rekha, aka maam to me and my colleagues at Filmfare, in a spa with soft meditation music playing in the background. Dressed in a white top and black track pants, her face is sans make-up except for that trademark magenta lipstick. At 55, shes gorgeous. That jaw and those cheekbones should have national monument status by now.
Theres softness to her; a sense of infinitely tappable vulnerability. A fragile determined woman who can light up a hotel lobby just as she could galvanise the silver screen in her heyday. She speaks in measured tones and she talks about the need to be positive at all time. All I can do is listen and try to imbibe her lessons.
She hopes to transcend the myopic world of the film industry and expand her personal interests someday. Off record she tells me about her various interests, which she shall makes public when the time is right, as she talks she plays with her hair, forming a meringue over her head now now free flowing her congeniality is something that envelops me through and through.

Of course, part of the reason for this interview is her upcoming film sadiyaan, directed Raj Kanwar which also stars Rishi Kapoor and Hema Malini. Shatrughan Sinhas son makes his debut with this one. And shes all praise for the newcomer. Her dignity, her positivity, her generous words for her colleagues, her magnanimity is my takeaways from his conversation. Shes all of these and much more.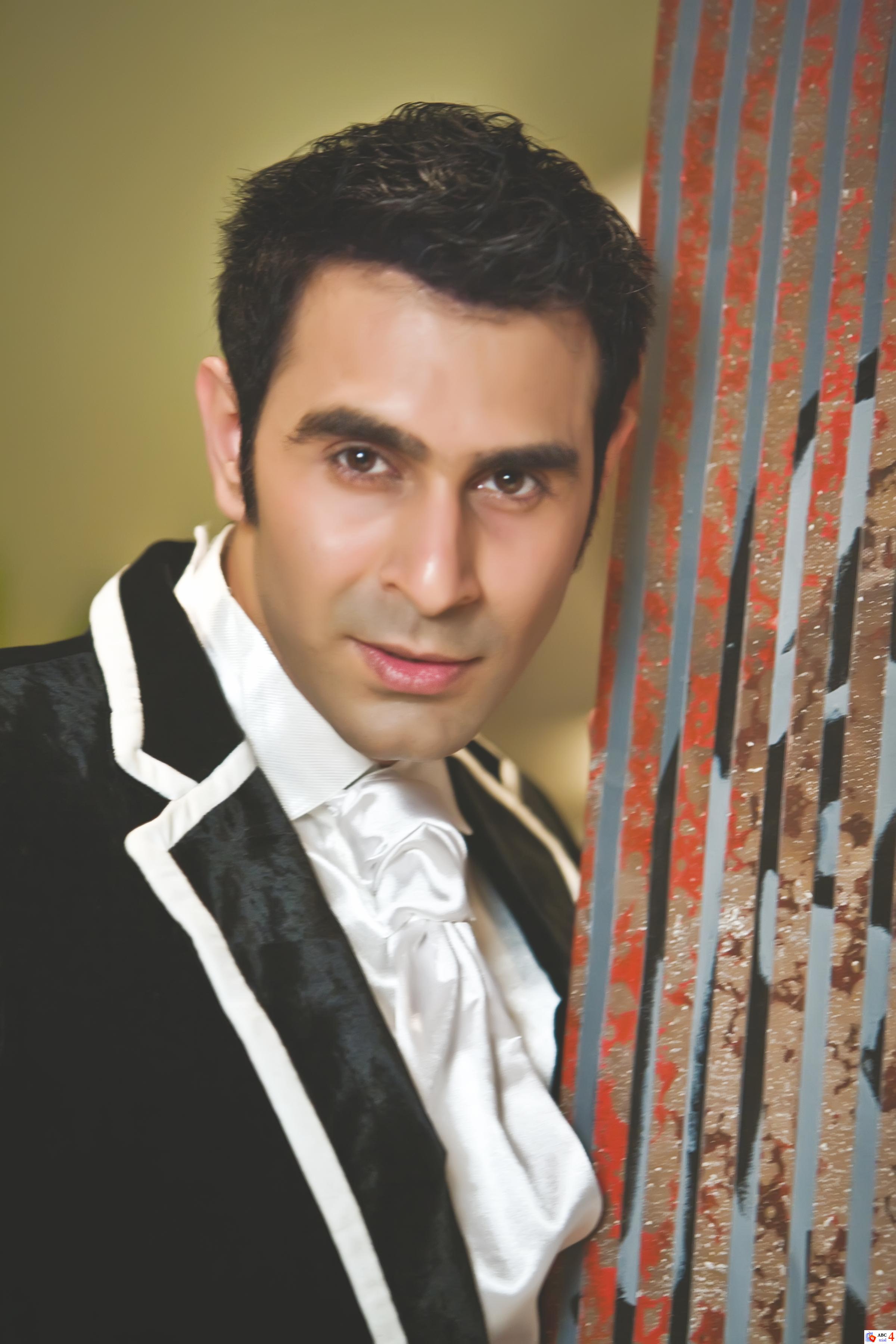 Sandip Soparrkar
This week is her birthday, and through this story, I would like to wish my most favourite Rekhaji a fantastic year ahead.
Films, films and more films — this is one medium of art which has been ruling our hearts for decades now. Stars in films have been icons in the past and more so today — they not only epitomise beauty and style but are also fabulous examples of elegance and grace. When we look at Indian cinema and its super gorgeous actresses, one actress that comes to our mind is the one and only diva of Indian cinema: Rekha.

Rekhaji has been a symbol of beauty for almost half a century and there has been no looking back for her since the time she first appeared on the silver screen for the very first time in the 1970 film Sawan Bhado directed by Mohan Sehgal.
I have met the ultimate diva of Bollywood at a few occasions: first was at the Mr India contest, where I was a contestant, and during one-on-one interviews, when I came face to face with her, I was speechless on seeing her beauty.
Later, I choreographed her in my first film Zubaidaa, and then we bumped into each other at many social events. I recollect a few of my dance-based conversations with her and with help of timeless Indian melodies and the magician photographer Jayesh Sheth,
I am penning down a few things for you to get a bit of insight into the life of the reclusive and mysterious beauty of Indian cinema — Rekhaji.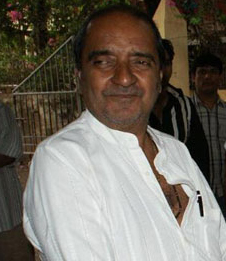 Ali Peter John


If I was granted several lives by God above and several wishes to fulfil in all those lives, provided I am also gifted with the gifts I have been given to choose from in this life, I would select just a few, very few to be called very few. And one of my choicest wishes would be the wish to look at Rekha, keep looking at her, sit with her, talk to her, look at her gorgeous face, into her mesmerising eyes which have the power to see beyond seeing, hear her voice which has the intensity to bring any human feeling alive, to wonder and keep wondering about the million circles (what a title for a book on her life, a life only the chosen ones of Him above can dare to live, are acutely aware of). And
His being present with her all the time, through good times and lean times, through dreams and hell fire on earth, through the snow that soothes the soul, through the raging fires that threatens the body and the spirit. I would like to sit before her and would consider myself blessed even if I unravelled a few circles among the million circles she says she has lived through, lived to the full, lived to mystify, mesmerise, make the most hardened non-believers to believe in the glory and goodness of God which He sometimes shows in just one creation, a creation He creates just once in several millenniums, Rekha.

These and several other glorious thoughts swept across my mind (always thirsting to find some new glories of God like Rekha). She had just returned after a concert tour of almost all the major states of America. She had come back home after completing a fascinating forty nights of singing and dancing, songs and dances from almost all the major milestones of her career. There were other major modern generation stars as part of her show but a general genuine survey conducted after the tour was over revealed it was the Rekha show all over.

There was Akshay Kumar and Manisha Koirala and Arshad Warsi and Sonu Nigam, the singer who is also a star these days, too, but even they had to agree that it was the Rekha show all through. They had to because the survey also revealed that the audience everywhere was in the age group of fifteen to twenty-six. They had seen all the other stars flying in and flying out, flitting in and flitting out of stages like robots on display.

They were now craving to see what the mystery of this mesmerising woman who was slowly growing into a myth who their parents and elders had revelled about was. At the end of all the shows Rekha felt highly gratified to both God and man, soul-satisfied and filled with the quality of confidence she had never felt before because she was given the feeling of being wanted more and more and many times more. Every one present at her show screamed Rekha Rekha long after the show was over. Their dils beat for her. Their dils asked for more and more of Rekha, only Rekha.

The first time Rekha went out on her shows abroad was in 1986. It was a grand success. She planned her second show in 1991 but some tragic disturbances came her way and she had to postpone the show by a year. She went back in 1992 and came back with baskets full of dils full of love, so much love that it changed her life completely. It was a gift she had hardly expected. It gave her a heady healing power that helped her overcome all the ugly circles in the million circles her life has taken.
The temptations to do other Rekha shows kept mounting.
They wanted more of Rekha again, the amazing Rekha and her mystique. But she took her own time. She always believes in being in the right place at the right time. She waited for seven long years for the right time 1999. Nothing exceptional was happening in her exotic and extraordinary life. There was no big hit behind her. She was not making news.
There was nothing that was inspiring her to reach her mysterious goal which only she knows. She thought of the shows she did in 1986 and 1992. What she had started had become a craze, a way of making money, a way of life for the stars of today.
She took a decision one day. She would do another Rekha show in America after seven years.
A strange sense of excitement gripped her. She and her right hand woman, Farzana Jaffri, took things in their hands. They planned everything from the way the concerts would go, the stars who would go with her, the songs she would sing and dance to the way she would mingle with the audience. Her team left for America and once the show started Rekha literally cast a spell on her audience with her miraculous doings.
She was flooded with praise from all over, even from the media wherever she performed and Rekha lived upto all the adjectives and adulation she was showered with. She sang and she danced and she held the audience in sway, in the palms of her hands. Her show was seen not only by Indians and Americans who form the majority of the audience at such shows. Her audience came from different parts of the world, from Geneva, from Spain, from Portugal, from the Espaniacs and an entire new generation of youth from different parts of the world for whom Rekha was a revelation. And the enthralling, elevating, enchantress wowed them to their hearts content. Magic, magic, more magic, the audience screamed and she worked magic, especially with her songs from Muqaddar Ka Sikandar, Silsila, Ghar, Suhaag, Mr Natwarlal and Umrao Jaan. Some even believed she was the reincarnation of Umrao Jaan, the beautiful courtesan who won the hearts of men. Everything she did on stage proved that she was born special, a belief she holds very close to her heart, a belief which keeps her going on and on and on during the last twenty-seven years. There are people who celebrate all kinds of occasions in their lives, all kinds of feasts and galas and events and rituals but for the ravishing Rekha the Rekha show this time was more than all the best festivals put together, a festival I would love to celebrate again when my innerself inspires me again.

The Rekha show has added several mystic circles to the million circles, the million seasons, the million feelings and lives she has lived in just one life. What a wonder woman!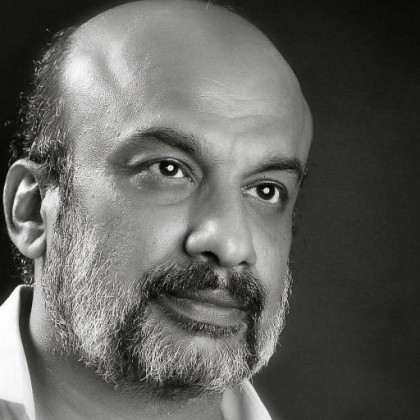 Prem Panicker
The Magic that is Rekha
In late 1979, I was working at the Hotel Chola Sheraton in Chennai. One night, when I reported for work, I found the place in a tizzy. As the girls in reception told the story, Kamal Haasan and Rekha Ganesan were in the latter's room in the hotel when Kamal's then wife Vani Ganapathy landed up and gave her husband a public dressing down.
At that point in time, I was more into cricket than films, so Rekha and, for that matter, Kamal, were just names that meant little more than an excuse to chat up the reception girls. Who, as it turned out, had all the dope -- Rekha was the daughter of Gemini Ganesan; she was big in Mumbai ; she was in Chennai to shoot for Meendum Kokila co-starring Kamal and Sridevi

Weeks later, I learnt that for some unspecified reason, Rekha had been tossed from that project, and that Malayalam actress Unni Mary had been drafted to play her role.
When the movie was released in 1980, I was no longer working at the Chola. I was, however, still in touch with a couple of the girls there, who seemed to feel a proprietary interest in the film.

In any case, that was how I happened, for the first time after I had 'grown up', to go for a 'first-day-first-show'. As it turned out, I enjoyed the film, despite my companion's tendency throughout its duration, to lament the presence of Unni Mary and how much better Rekha would have been.
By the mid-1980s, I was a 'film journalist' -- one of two people who (I can only blame an overdose of alcohol for this) decided, with nothing more than an electric typewriter between us, to start and run an English fortnightly tabloid on Southern movies.

What that stint did bring was easy access to, and familiarity with, stars, producers and directors in Tamil, Malayalam and Telugu films; what it did not bring, despite my trying my damnedest, was an interview with Sridevi.
For film journalists at that point in time, Queen Sri was the ultimate. Only, she just could not be got. She shot a lot in the studios in and around Kodambakkam, where I spent all my days and most of my nights, but for all the good that did, she could as well have been on the moon.

On the sets, she was regal; before the cameras, amazing. To the journalist, and the public, she was aloof.
There was this Praetorian guard around her, in the fashion of a monarchy, an outer ring of assorted functionaries, the inner circle of makeup man, dress designer, hair stylist, and the like, and finally, next to the throne, the ultimate, insurmountable, obstacle -- her mother.

Directors like Bharati Raja, who had worked with her during her early years, and some of her Tamil co-stars from that period, talked of how 'Sri' had completely reinvented herself after switching to Mumbai.
The reason, they said, was Rekha. As they told the story, 'Re' had taken Sridevi under her wing, when the latter began acting in Hindi films; the motivation, they said, was that Rekha had traumatic memories of landing up in Mumbai knowing neither the language, the people, nor the ethos; having gone through that experience, she wanted to help a fellow South Indian in similar plight.

Rekha, the Southside film people said, had taught Sri all there was to know about the industry. Rekha, they said, was responsible for teaching Sri the grammar of style, makeup, and deportment. Rekha was responsible for Sridevi's transformation from naive, gawky duckling to screen stunner.
They said, too, that Sri, having learnt all there was to learn from Rekha, had then 'ditched' her mentor. In 1990, I was working for the Mumbai tabloid Mid-Day -- and film coverage comprised a good-sized segment of its editorial matrix.

In November that year, I was sent by my editor to Udaipur, to cover the shooting of K C Bokadia's Phool Bane Angaarey; the editorial attraction, and focus, was Rekha who was then recovering from a traumatic episode in her life.
The previous year, she had been married to businessman Mukesh Aggarwal; within six months -- even, in fact, before the glut of post-nuptial interviews had died down -- Aggarwal had committed suicide.

Media coverage had been, by and large, vicious. It was said that her career was virtually over. She had by then been eclipsed first by Sridevi and later, in the late eighties, by Madhuri Dixit. Angarey, thus, was reportedly the sign of her descent into oblivion, via B-grade films.
I had a lot of expectations going in; by then, I had seen several of her films (Do Anjaane, Khoobsurat and Silsila remain in the mind, though my all-time favourite was -- still is -- her portrayal of the raped wife in Ghar).

We -- there were half-a-dozen of us in the press party -- checked into the Laxmi Vilas Palace late one evening; by the time we woke up next day, the unit had already left for the shooting spot. A unit car took us, at our leisure, to the day's locale -- a marketplace where Rekha was then shooting a stunt sequence.
I remember my first sight of Rekha. The shot in question had her grabbing hold of a baddie's shoulder, running up a wall, jumping over the bad guy's head and putting the boot into his head on her way over.

They were setting up the shot -- director Bokadia, the stunt choreographer, stuntman, and Rekha herself. And I looked at her and thought, jeez, this is the gorgeous Madam Re? She was diminutive. I would, reaching back 13 years into memory, put her at about five foot five. She was not 'attractive,' if you go by the textbook on physical attraction. Narrow on top, big hipped, with somewhat thickset legs, she had what in the beauty business they call an A-line figure.

During a lull, I strolled up, thinking to do my interview; habituated to the free and easy mores of a Southside film set. I wasn't prepared for the elaborate protocol that was apparently needed before you could talk to Rekha.

Her secretary Farzana intercepted me; made me explain who I was and which publication I was with; then told me she would check with madam and let me know.
A day later, I had interviewed Bokadia, had had breakfast with Prem Chopra [ ('Prem, you can call me Prem'), chatted up a storm with Dalip Tahil and ran out of questions to ask Alok Nath.

I finally got my interview, through sheer rudeness. On the morning of Day 3, I spotted Rekha having breakfast with Farzana and Prem Chopra; I went up and wished Chopra good morning with all the manufactured bonhomie of a journalist who knows it is as much as his job is worth to fall down on an assignment; then quickly turned to Rekha and introduced myself, before Farzana could butt in, and asked for time.

Okay, she said, we can talk for 15 minutes after breakfast. I selected a strategic table. She couldn't get out of the restaurant without passing me. A while later, she came over, sat down, and said hello and 'No personal questions, please; I will talk of the film, but nothing more,' all in one breath.
I don't have my notes from then, so I can't do you a verbatim recap. What I do have, are impressions:

Of an aura that is difficult to describe. When face-to-face with a good-looking woman, you tend to give her the once-over. With Re, your inspection begins with her chiselled face -- and stops with her eyes. They are bright, alive, alert -- and they lock into your eyes and don't let go. It is strange how few men and women look you in the eyes all the time they are talking; Rekha holds your eyes throughout, and the effect is, in a weird way, mesmeric.

Of an indescribable stillness. Whether she is dead-panning responses to cliched questions ('What is your role?' 'What film will you be doing next?') or speaking animatedly about some chance question that captured her fancy ('Do you consciously model your behaviour on the likes of Greta Garbo and the other reclusive stars of Bollywood?'), her hands, her body, retain a cast-in-stone stillness; when you contrast that with the sparkle that comes into her eyes when she is interested in the answer, the overall effect is -- I can't think of a better word for it -- sexy.

Of a carefully constructed emotional wall, strong enough to keep everything out, and herself in.
A standard trick for a journalist who has to ask uncomfortable questions is to save them for the end; to first ask a lot of soft questions. That way, if you pop the big one and get tossed out, you at least have a fairly decent 'interview' to take back to your boss. On those lines, I waited till the very end to approach her recent tragedy; even then, I went at it roundabout, asking -- if I remember right -- something like, 'How do you bounce back from personal tragedy, is there something like prayer, or meditation, or some such, that you use?'

It must have been obvious that, her prohibition notwithstanding, I was asking about the demise of her husband. I don't remember the exact words she used; I do, though, remember the sum of her response: I have never, she said then, had an entirely happy relationship with anyone; be it my father, or my mother, or sisters, or a man in my life; always, there has been happiness; always, there has been hurt. And when that happens, consistently and over time, you learn to put up inner defences, to shield yourself from pain.

She talked, then, of finding joy in little things; if I recall right, she had recently got hooked to bonsai, and she spoke of how the minutiae of growing one, caring for one, could be soothing; how even the most mundane household chore could lift you out of yourself.

She talked, in that brief interview, of how her shyness had often been misinterpreted as a Garbo-esque aloofness; of how she often found herself doing the roles she got, as opposed to the roles she longed for and wished she could get; of how, over two decades and more in films, she had learnt to shrug off the doomsday pundits who were constantly writing finis to her career...

She talked simply, with no flourishes, no gee-whiz phrases and stand-out expressions; yet in that simplicity of expression, there was, as I recall, a strange kind of eloquence.
I remember spending the best part of three days watching her, taking copious notes of the scenes she shot for and how she did her action shots and how she delivered her dialogues and what she did between takes.
I came away with the impression of a woman whose demeanour was characterised by a structured politeness, yet who could be extremely charming; a woman who was not beautiful, but beguiling; a star whose talent was so prodigious that it shone through even in context of the shooting of a kitschy masala movie.

Back home in Mumbai, I then attempted to translate those notes, and her own words, into a pen portrait that would adequately bring out the nature of the woman, and the star. I remember toying with many ways of writing it; trashing each attempt, starting over, and trashing that... until I finally gave up.
On that occasion, I used the favourite journalistic cop-out: when you find you cannot do justice to a subject, the short-cut is to do a straight question and answer; you ask, she answers, there is no need to strain your brain.

Thirteen years later, when the current editor of the rediff.com movies section asked me to do an impressionistic piece on Rekha, I thought of that long ago encounter; thought, too, of the movies of hers I have seen between then and now, and sat down to try and capture the essence of her in words.

I find I still cannot. Rekha defies description; she transcends the standard palette of adjectives and descriptive phrases we hacks use as a substitute for insight.
Like a firefly in the night, she belongs out there -- a glimmering, mysterious presence as much imagined as seen, to tease our senses and to tantalise the imagination.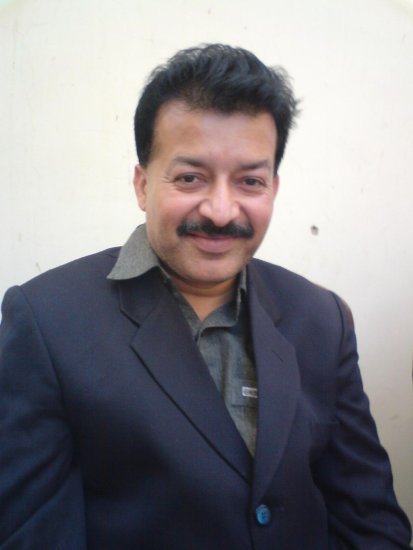 Sayed Fida Hussain Shah ( Pakistan)
Being a show biz journalist, fashion critic, compere, living in Matiari, Sindh, Pakistan, yeah let me confess that i love to comment Rekha ji, due to her soften image and sensuous power, how she portray herself as a glamorous actress with such a great elegance and grace, her Kanjeewaram brand saree, bindi on her fore head gives her such a superb image of typical Indian woman.

Recently I was watching Marilyn Monroe, American actress's un published photos before her death, can u belief that in Khoon Bhari Maang, and even in Madam X Rekha was looking replica of Marilyn Monroe.she used same shades of lipstick and eye shadows what Marilyn Monroe is used, but in films,Muzaffer Ali's Umrao Jaan,and Shashi Kapoor's Utsav,she portrayed a very different calibre, in Jhooti and her film Khoobsurat,she has portrayed a typical domestic girl, in Silsila,she was true beloved.
what I love most about her that even she deliver her shot with her eyes and lips also, even her lipstick speaks itself very well, even today, she seems more icon look than Sushmita Sen and Aishwairya Roy,whenevery Aishwarya remind her Umrao jaan,she realise that she could not do that film what Rekha did in the old version, and if she gets tears in her eye, it is best tribute to Rekha ji now its unfortunately writers have vanished, in this age, its time to write special and fully dedicated roles for Rekha ji,it has no doubt that she has given meaning chapter to Indian cinema.
Film historian Gautam Kaul
Rekha is nearest to the parallel of Swedish actress Greta Garbo they both came from poor backgrounds and climbed great heights As an artist she was first noticed in Ghar and after that she was no more termed as only a voluptuous artist in Hindi cinema because then came films like Khubsoorat and Umrao Jaan that set her apart,
She is enigmatic because she is hard to get. She only moves in a small circle of senior film people and she shuns the media. Thats also because she is a tragic figure with failed relationships none of which succeeded, so she has withdrawn into herself. The only place she is now noticed is award functions, which are also picked and chosen. But she still doesnt give any interviews, and She is also known for her lifestyle and glossy image.

The Discovery of Rekha-Krishan Kalra

Rekha is a common Indian name. Perhaps the oldest reference to the word is in the Ramayana the Lakshman Rekha, the line Sita was not to cross. In the event, she did, and the rest, as we all know, is history. Of course, here I'm talking about the name Rekha and not lines and circles. That's stuff for kids in geometry class.
And again, there are Rekhas and Rekhas. For now, let me concentrate on the one and only, the seemingly ageless screen goddess, and how I met her.

I think it was in 1988. I was returning from a business trip and had boarded the Air India flight at JFK airport in New York. I had an aisle seat in the last row of the 747's upper deck. As a habit, I don't drink or eat much on flights. Flying east, it's even more important to get some rest because one loses so much time. In any case, my days of flirting with the air hostesses and ogling leggy Europeans are over. So it's a pretty set routine. Get rid of jacket, tie, shoes. `Do not disturb' sticker on the backrest, mask over the eyes, cottonwool in the ears. Get a little shut-eye. When I woke up, the German in the next seat was getting ready to disembark we had reached London. The hostess announced that transit passengers were to stay on board. I shifted to the window seat and went back to sleep.

Suddenly there was a commotion. A smart young woman had come in and the hostesses were fussing over her, falling over each other in escorting her to her seat. She came and stood by my seat, surveyed the entire cabin as an empress would survey her subjects. ``Do you mind shifting? I prefer the window seat.'' She appeared to address no one in particular. I could've ignored her, but I didn't.
I was in the wrong seat anyway. So I complied and she sat down, looking more out of the window than at the crowd courting her. She seemed lost in her own thoughts. Finally, the hangers-on left after enquiring a hundred times if she needed anything.

I was wondering who she was. The face was very familiar and yet I couldn't recall the name. I kept glancing sidewaysand her presence bothered me because I couldn't recognise her. Even she turned her head several times and smiled vaguely. Obviously, she was waiting to be recognised. Maybe it bothered her too. Without her admirers, she looked so vulnerable.

Soon the seat-belt sign went off. Again there was a row of callers, some just saying hello, others asking for autographs. Several times I had to get up so someone could have a picture taken with the queen. I could've asked who she was but didn't want to show my ignorance. Obviously she was important. I sneaked a look at the signatures being doled out. It was only a scrawl. God, what was happening? Half the passengers in the aircraft knew this gorgeous woman, and here was this country hick, sitting next to her, who didn't even know her name.

The meal service started. I couldn't concentrate on the food. She seemed to be enjoying her rice and chicken curry, eating with her fingers like a native Madrasi for us North Indians, everyone below the Vindhyas is a Madrasi. Butof course she was a Madrasi! How could I be so naive? She was none other than the the famous film star Rekha Ganesan. Still not sure of my great discovery, I asked very tentatively, ``Aren't you Rekha?'' ``Indeed, I am'' she laughed heartily, ``I was beginning to get a complex; I thought you'll never recognise me. You know, for us filmi folk, this is very important. We might say we dread it; secretly we love it. We revel in the adulation.''

The rest of the flight was very enjoyable. Suddenly she was a new person; no aloofness, no hauteur; just a normal, sensitive human being. This candid superstar turned out to be an excellent conversationalist and she found a good listener in the next seat.