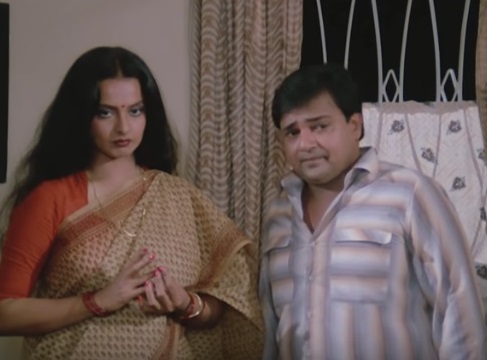 Actor-Rakesh Bedi
Hi,
I am Rakesh Bedi. I came to Mumbai from Delhi. I used to do Theatre then I went to FTII Pune 'The Film Institute'. I did my course over there in acting then I came here. I have been pursuing my career in T.V and Theatre for the past 40 years. I have done almost 300 films, thousands of episodes and many plays.
I have written many plays. The provident ones being "Mera Woh Matlab Nahi Tha" starring Anupam Kher, Neena Gupta and me. Then I wrote a play called "Biwi O Biwi". Then I wrote a play called "Shimla Coffee House". I wrote a play called "Jab We Separated", then I wrote another one called "Patte Khul Gaye". All my plays have done very well.
I have been with "IPTA" The Theatre Group for the past many years. Well my journey in Mumbai has been very nice. I have no regrets. Regrets can only pull you back. I have lot of gratitude towards all my friends, people whom I met, from whom I learnt and grew gradually. I have no regrets, no complaints. That's how I look at life positively. The journey has been fantastic. Of course there have been hurdles but I love hurdles, one has to conquer them and go ahead.

About Rekha ji:- I used to go to Honey Irani's house in Bandstand and Rekha Ji's house was next to it so we used to sit in the evening and just wait for a glimpse of her.
First time when I saw her I was very thrilled and excited and then I got a chance to work with her in a film called "Bahurani" in which I was playing the role of her younger brother.
I have lot of scenes with her. I shot with her for almost 60-70 days. My experience with her was fantastic. She is a wonderful actress and wonderful co-actress and she made me so comfortable. She made me so comfortable that I was in Awe when I started working with her however after a day or two she put me at ease because we had lot of scenes together.
We had some outdoor shooting as well. I shot in Mumbai, around Mumbai, in Kolkata and Shanti Niketan also. I don't know where all I shot. So we had lot of scenes with her and Rakesh Roshan also and we had a wonderful time.
Then I did another film with her called "Azad Desh Ke Ghulam" in which again I had a very nice role with her. I remember that it was a very long shooting schedule in Ooty. It was a fantastic time. She used to wait for me. Infact, she used to wait for my jokes.I used to say a lot of jokes to her and she used to laugh.
She made me very comfortable and I have very sweet memories of her and of course she is a great Diva. She is a great star and a wonderful actress. Its a pleasure to know her and work with her.

About Our Organisation:- I am happy to know that your organisation is working on intersting concept based on bollywood legend Rekha ji. My best wishes with you and your team who doing such a fabulas job.