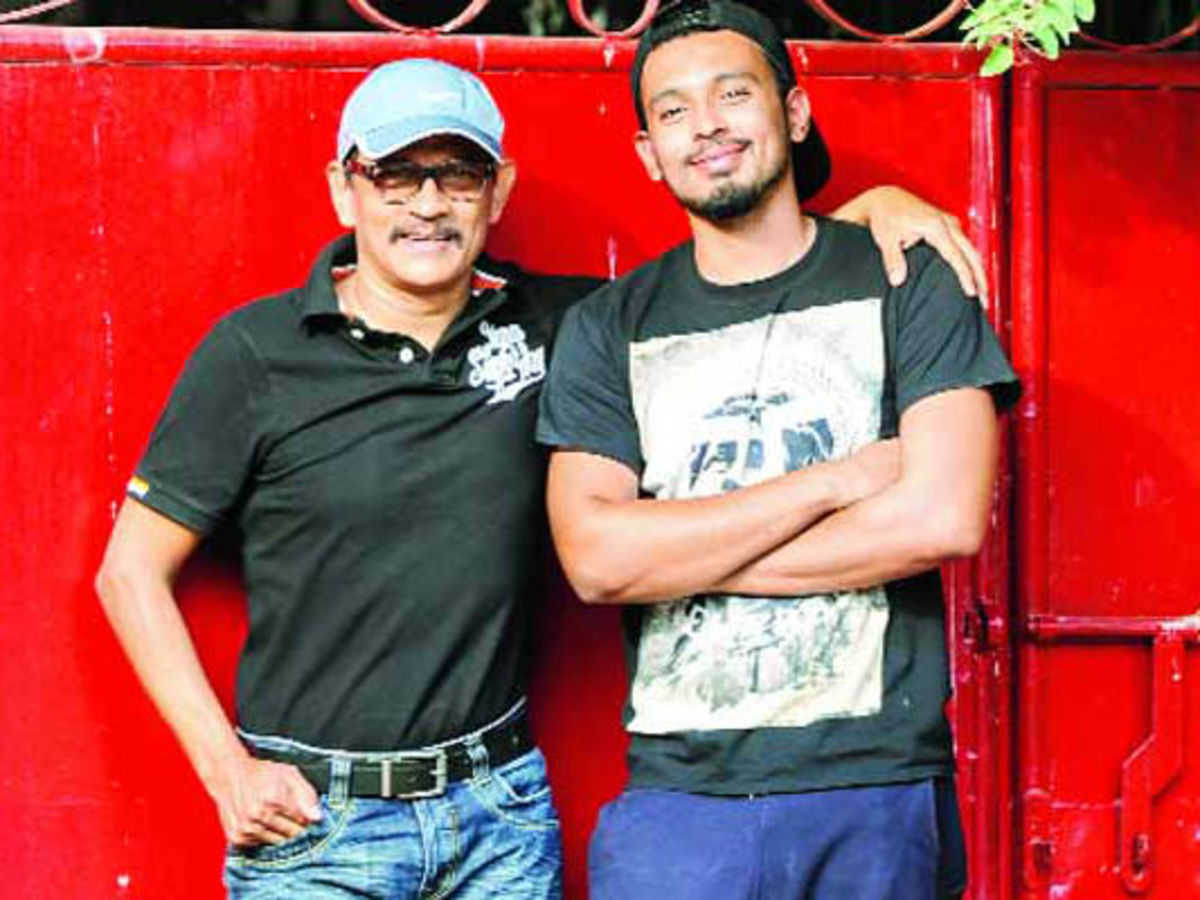 Rakesh Shrestha

I really donít know when I started. I think in the year 1980, I started my career in Bollywood. I met Rekha ji in mid of the year 1981 during the film shoot. The journey was really tough in the beginning as I was new to the film industry, not knowing the film background. How to proceed was really tough call for me. That time when I met Rekha ji was really shocking. It was unbelievable. The whole thing started with an outdoor shoot. I donít know how to even express my self. I have no idea as at that time I was just making my landmark in Bollywood. I was just growing and I was making my base in Bollywood.
You see what an opportunity I got. I just grabbed the opportunity and I started touring with her, starting from the Ooty to Kashmir we did lot of outdoor shoots. The shoot was okay and it was not that Bad. I think I worked continuously for 5 to 6 months with Rekha.
I mean Rekha ji is an addiction. She gets into peopleís system. She is amazing, unbelievable woman besides being an actress. The true side of Rekha ji is unbelievable. I love to read peopleís mind and I am more into psychological things and all the stuff. She is in a different zone and once you are on the same wave length with her then you get addicted to it. Itís like a drug. I got to know this initially. I worked with her for 6 months and I thought I should take a break otherwise I will go Cookoo. It was too much for me to digest.
The second inning when I worked with her by that time I was settled down and I had my own studio and then again we worked for another year. During that time we had fabulous shoots. She had her personal collection as well, magazine shoot. Her style of working is very different. She is very particular about every thing. I think Jayesh also mentioned that. I mean photographer donít have much to do as far as the lighting, camera and all the stuff thatís fine but she makes photographers life very easy.
She has tremendous creativity and the final outcome is unbelievable. I worked with her 1 or 2 years and that period was amazing. I confess to her that to work with her means that we are entering into a system we cannot get rid of her. We cannot be apart from her. She is highly professional. Technically, she is very sound, she knows exactly what lighting is all about and the camera is all about. She knows each and every thing possible. She is like an institute. She is in a different zone. She is beyond comparison. She gives liberty to a person to create her image, she builds a very healthy atmosphere. We cannot compare her with any body else. Its not reasonable to compare her with any one else.
I remember one of the Sunday afternoon she called me and said Rakesh letís do a shoot. I was without an assistant. We just opened the studio and did the shoot without any preparation. She came with such a nice looks. She came out with unbelievable looks. She was looking like a girl next door. She was wearing denim with a denim cap and glasses and it looked so real. I was in love with that picture and Infact she also commented on that picture in my studio.
Some one has put it on Instagram without the matter. That was one of the look and the other look was total transformation to an Indian attire. Her Indian look right from the makeup, to hair to the clothes and to the jewellery no body can beat her. She is one of her kind when she wears Indian clothes. No one can beat her when she wears Indian attire. She is absolutely unbeatable. The best part about her is that she designs her own jewellery. She is brilliant in mix and matching. She picks up 5-6 different stuff of jewellery from different shops and join them together. Thatís creativity. Thatís an art. I donít think that even a designer can do something like this. When we work with her every day of your life there is some thing to learn. For a photographer you look forward for the next day as there is so much to learn.

In the lockdown as well she called. This is what I love about Rekha ji. She is so humble, so nice, so grounded so down to Earth, she is full of surprises. You can add all the dictionary words to praise her. One morning she called and said Rakesh ji how are you I was so surprised and happy to hear her voice that my phone was about to slip from my hand. She is so normal. What ever she does for the film and camera that is her persona but in real life she is so normal and grounded. We can learn a lot from her. The moment when makeup is off she is a different human being altogether and that normal behaviour of her is a hangover.
It lasts forever. It remains in your mind. We remember her words all the time. Her words echo in our mind : ď Chalo walk par chaltey hai Ē , ďChalo Drive par chaltey haiĒ. She is an addiction. Aam Janta will not believe it. People will say that this cannot be Rekha ji. I have seen all shades of her.
The best line about her : If any one is suffering from depression he or she should meet her and they will get out of depression.
If you go with your problem to her she is there to resolve it. She is so motivating. You will rejuvenate yourself after meeting her. She is full of energy and you will also feel energetic after meeting her.

She is very selective about everything. She is like a masterpiece. She has to understand the other person very well before she creates a bond. She is caring. Majority people are plastic however she is very different in every respect. She is exceptional she not plastic. Very few people have such qualities which she has. She is a ĎDIVAí

I am very lucky as I have worked with good human being and I have learnt a lot. There is always a learning process in my life. I am blessed and lucky. My success story is that I have worked with legends. I have worked with Yash Ji in five films, I have worked with top banners, top actors and actresses. I have seen a lot. I have worked with Hema, Rekha and the last batch was with Manisha Koirala, Aishwarya Rai and others. Then I thought thatís enough and now my son has to take over. I am happy that he is doing well.
About Our Organisation:- My message is that All the things what ever you do in your life professionally donít compromise. Do your best. Be honest to your work. You should be humble and grounded. Giver is achiever. ďDena seekhoge toh Zindagi mein kabhi bhi dukhi nahi rahogeĒ.

With my Best Wishes.